Tech Tips for Non-Tech People!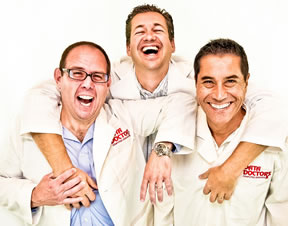 We give quick, one minute tech tips each weekday! Join us on a radio station near you as we talk tech. It's Tech Tips for Non-Tech People! You can post questions on
our Facebook page
anytime!
Original Air Date: Aug 13, 2014
hotelwifitest.com

Download the MP3
If you travel for business, you know that a solid Internet connection is a pretty important factor when you choose a hotel.

Unfortunately, most of us learn about a less than desirable level of speed only after we check-in to our rooms.

Well now, you can tap the wisdom of the crowds with a website called HotelWifitest.com.

The data is collected by users that perform speed tests from within the hotels that are listed, so it's actual data from the actual hotels.

So now, if Internet access speeds are crucial, the next time you want to find a hotel, start with HotelWifiTest.com.

Just type in the city that you plan to travel to and you instantly get a clear picture of the best speeds in the area.

You'll get hotels sorted by the highest expected speeds along with other useful data such as confidence levels and whether wifi is free or not.

As a road warrior, you can help the community by running a speed test whenever you're at a hotel to help build the database.

HotelWifiTest.com is a definite bookmark alert for all you road warriors out there!

Feedback