Tech Tips for Non-Tech People!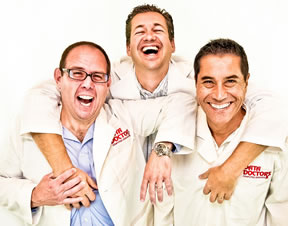 We give quick, one minute tech tips each weekday! Join us on a radio station near you as we talk tech. It's Tech Tips for Non-Tech People! You can post questions on
our Facebook page
anytime!
Original Air Date: Sep 17, 2014
iOS 8

Download the MP3
If you own an iPhone or iPad and you're happy with what you have, you probably didn't spend a lot of time fussing over all of the new product announcements.

Why spend money when you're content, right?

Well, lost in all of the new hardware announcements was something that will have a bigger impact on all Apple customers...a major update to iOS.

iOS 8 is out today and it's a free way to update just about all of your Apple mobile devices.

If you have an iPhone 4s or newer, an iPad 2 or newer or the iPod Touch 5th generation, you can add lots of new features for free.

But history tells us that often times a major update will have it's bugs, so if you want to play it safe, wait at least a week or two to download the update.

Let a few million early adopters download and test the update so you don't become a guinea pig, unless you want to be one.

When will it be safe to install the update? I'll keep tabs on the industry buzz and let you know!

Feedback