Tech Tips for Non-Tech People!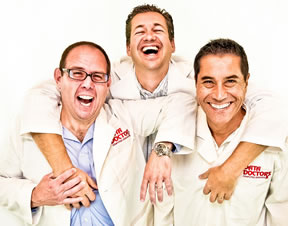 We give quick, one minute tech tips each weekday! Join us on a radio station near you as we talk tech. It's Tech Tips for Non-Tech People! You can post questions on
our Facebook page
anytime!
Original Air Date: Sep 23, 2014
http://www.wallstreetsurvivor.com/

Download the MP3
The stock market tends to be an intimidating and mysterious place for those not acquainted with the world of investing.

Just like with anything else you'll do in life, knowledge is power but you don't have to go to a prestigious university to get an education on how the stock market works.

A website called WallStreetSurvivor.com started out as a fantasy stock market simulator that became a site that helped to lots of people demystify Wall Street.

They figured out that gamification was a better way to learn how to invest and trade.

Instead of being told how to do things, you get to actually do it without the risk of losing any real money.

It's a virtual stock exchange combined with lots of courses, articles, videos and tutorials.

You can learn the basics, set up a practice portfolio or join a league to compete with other virtual traders.

If you don't know a put from a call or the difference between stocks and mutual funds, wallstreetsurvivor.com is worth checking out.

It's also a great way to get your kids involved and learning early.
Feedback