Tech Tips for Non-Tech People!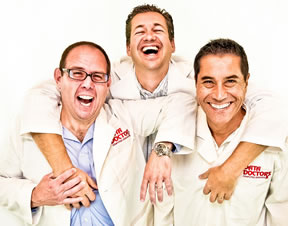 We give quick, one minute tech tips each weekday! Join us on a radio station near you as we talk tech. It's Tech Tips for Non-Tech People! You can post questions on
our Facebook page
anytime!
Original Air Date: Oct 22, 2014
http://www.gotenna.com

Download the MP3
If you spend time in the outdoors as much as I do, you'll often find yourself in the middle of nowhere without any sort of cell signal.

For the most part, that can be a good thing, but there are times when you'd like the safety net should you get lost or need help.

A new device called goTenna offers an option for communicating with others when your phone has no service.

It allows you to send and receive messages and share your GPS location with others that also have the device. The range can span 1 to 50 miles, depending upon the terrain.

A setting like a ski resort for instance, would likely provide better range than an urban setting with lots of tall buildings.

I just came back from a big music festival where having goTenna would have been a much more reliable way to communicate with friends because the cellular networks where jammed with traffic.

If you want to learn more, visit goTenna.com for all the details.
Feedback