Tech Tips for Non-Tech People!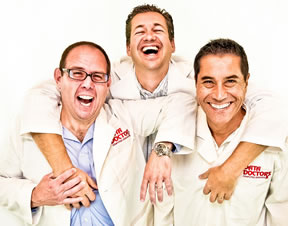 We give quick, one minute tech tips each weekday! Join us on a radio station near you as we talk tech. It's Tech Tips for Non-Tech People! You can post questions on
our Facebook page
anytime!
Original Air Date: Nov 17, 2014
Is it time for Mac AV software?

Download the MP3
If you're an Apple user, you may have noticed lots of scary security stories about Wirelurker and Masque attacks.

Both of these exploits use an infected Mac computer to exploit any iPhones or iPads that connect to the infected computer's USB ports.

So is it time to install antivirus software on your Mac computer?

The answer really depends upon the behavior of the users of the computer as Apple started providing basic antivirus protection back in 2009.

If you keep OS X updated and stick to getting your apps directly from Apple, you'll be in good shape.

If you have younger users that aren't afraid to try anything on the Internet, the extra protection from a third-party security program may be a good idea.

Whether you install antivirus software or not, it should be obvious to all Apple users that the days of saying "I have a Mac so I don't have to worry" are over.

If you're connected to the Internet, you're a potential target no matter what you use, so act accordingly!

Feedback