Tech Tips for Non-Tech People!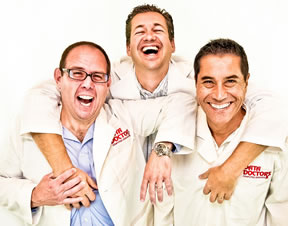 We give quick, one minute tech tips each weekday! Join us on a radio station near you as we talk tech. It's Tech Tips for Non-Tech People! You can post questions on
our Facebook page
anytime!
Original Air Date: Dec 24, 2014
Sony Hack Lesson
The ramifications and future implications of the massive hack of Sony Pictures continues to grow as the FBI places blame directly on the North Korean government.

The cyber security industry continues to examine the entrails as the details come out, but one big lesson that every business can learn from the hack is simple.

Since nothing is unhackable, using some form of encryption on sensitive corporate data will go a long way to limiting the damage if your computers are compromised.

Most massive hacks start with simple social engineering tricks generally via e-mail that allow the initial intrusion.

Rather than spend weeks or months trying to break traditional security barriers, hackers know that sending clever emails will get the job done quicker.

Continuously educating employees on email safety and incorporating encryption for sensitive data are basic security measures these days.

Hacking tactics are becoming more clever and destructive, so it's important to think like a hacker to protect your assets.

Let Sony's pain be your businesses gain by reviewing your data security measures.

Feedback