Tech Tips for Non-Tech People!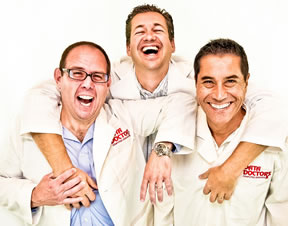 We give quick, one minute tech tips each weekday! Join us on a radio station near you as we talk tech. It's Tech Tips for Non-Tech People! You can post questions on
our Facebook page
anytime!
Original Air Date: Dec 25, 2014
The Most Dangerous Cyber Celebrity
As we near the end of 2014, the inevitable lists reviewing everything from the most popular movies and music to the top in viral videos will all we hear about.

My contribution to this tradition is to present 2014's most dangerous celebrity.

No, not a Gary Busey vs Steven Seagal showdown, but the most dangerous celebrity to search for on the Internet.

Every year, the folks at McAfee compiles the list of the most dangerous cyber celebrities because cyber criminals routinely use them to lure surfers into malware traps.

This year, Jimmy Kimmel is the favorite bait to deliver malware and viruses via the Internet.

Jimmy Kimmel related searches yield a nearly one-in-five chance of landing on a malicious site, according to McAfee.

The really dangerous stuff is what appears to be downloadable videos or other material that is generally protected by copyrights.

Jimmy has the distinct honor of kicking last year's most dangerous celebs, the Kardashian clan to the curb.

With this in mind, be careful what you click on when big news breaks about any celebrity in 2015!

Feedback