Tech Tips for Non-Tech People!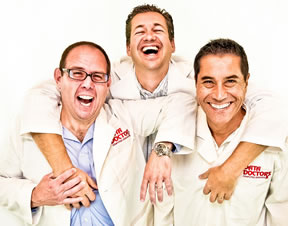 We give quick, one minute tech tips each weekday! Join us on a radio station near you as we talk tech. It's Tech Tips for Non-Tech People! You can post questions on
our Facebook page
anytime!
Original Air Date: Jan 5, 2015
CES preview

Download the MP3
The mother of all electronic trade shows, International CES kicks off tomorrow in Las Vegas.

With over 2 million square feet of exhibits from over 3500 electronics companies, there's no way to see everything over the next 4 days, but I'm going to try.

This year, you can expect to see a heavy dose of smart TVs with a variety of new brighter, crisper display technologies.

Wearable technology, including smart clothing is expected to be another huge area of innovation this year.

Drones, robots, smart home technology and the latest in 3D printing are also expected to make a big showing.

Another segment to watch for is the connected car and self driving car technology as we creep our way towards driverless cars.

As usual, you can expect a large number of devices that I call solutions searching for a problem that make you scratch your head.

If you're a hardcore tech junky, you can download the CES mobile app for iOS and Android to explore the show for yourself.
Feedback