Tech Tips for Non-Tech People!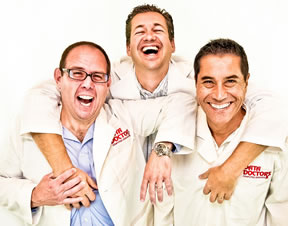 We give quick, one minute tech tips each weekday! Join us on a radio station near you as we talk tech. It's Tech Tips for Non-Tech People! You can post questions on
our Facebook page
anytime!
Original Air Date: Jan 19, 2015
Smart Home Platforms

Download the MP3
This year's International CES was dubbed 'the Internet of Things' show, which refers to common items in your life being connected to the Internet.

Light bulbs, doorbells, thermostats, garage doors and lots of other tech will slowly turn your home into a smart home that you can control from your smartphone.

But before you jump into the Smart Home revolution, do yourself a favor and look into the platforms themselves first.

There are a handful of competing standards that will only talk to devices that follow those specific standards.

If you're not careful, you'll end up with a dozen apps on your phone for a dozen devices that don't talk to each other.

The platform wars are just getting started as major players like Google and Apple are jumping into the game with both feet.

If you're an early adopter and don't mind replacing your smart technology as it evolves, go to town.

For the rest of you, let the smoke settle so you can make smart smart home decisions.
Feedback