Tech Tips for Non-Tech People!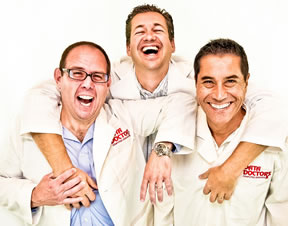 We give quick, one minute tech tips each weekday! Join us on a radio station near you as we talk tech. It's Tech Tips for Non-Tech People! You can post questions on
our Facebook page
anytime!
Original Air Date: Jan 26, 2015
Be My Eyes

Download the MP3
My passion for technology and innovation is fueled by those rare occasions when someone comes up with something really amazing.

This week that thing is an app called Be My Eyes and it's simply ingenious.

An enterprising social inventor in Denmark released an app that allows the visually impaired or blind to connect with sighted volunteers through a video connection.

This allows the volunteer to as the app suggests be their eyes and help them with small tasks, such as describing what's in a can of food, seeing the expiration date on a carton of milk or explaining what a street sign says.

Anyone with an iPhone and a desire to help your fellow man or woman can volunteer to help simply by installing the app.

As part of the community, you'll earn points each time you help someone, which elevates your level in the system, giving you more opportunities to help.

If you've been looking for a small way to do something that makes you feel good every day, visit BeMyEyes.org and get the app today.
Feedback