Tech Tips for Non-Tech People!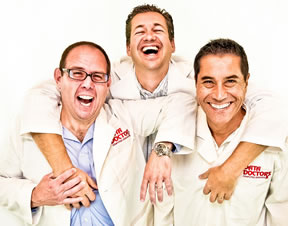 We give quick, one minute tech tips each weekday! Join us on a radio station near you as we talk tech. It's Tech Tips for Non-Tech People! You can post questions on
our Facebook page
anytime!
Original Air Date: Jan 27, 2015
What is Tizen?

Download the MP3
Today's tip is a preemptive bit of information for a term that you may start hearing in the near future: Tizen.

No, it's not some eastern neckwear or new buzzword for being efficient, it's actually a relatively new mobile operating system.

A partnership between Samsung and Intel is aiming to use yet another mobile platform for smartphones, tablets and wearables.

While Tizen has some interesting technical merits, it's really Samsung's attempt to break away from Google's Android platform for some of their gadgets.

Samsung is beginning the launch in other countries focusing on low cost handsets, so you aren't likely to see it any time soon.

It's possible that you might start seeing Tizen powered smartphones by the end of the year, but if you do, I'd steer clear for a couple of reasons: lack of apps and the potential that Samsung could pull the plug like it did with a previous attempt.

Getting people to try a new mobile platform is tough, just ask Microsoft.
Feedback