Tech Tips for Non-Tech People!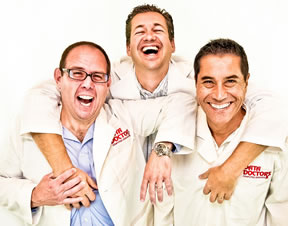 We give quick, one minute tech tips each weekday! Join us on a radio station near you as we talk tech. It's Tech Tips for Non-Tech People! You can post questions on
our Facebook page
anytime!
Original Air Date: Feb 23, 2015
Phone apps are just as accurate as fitness bands

Download the MP3
Fitness monitors are all the rage these days, but at prices that can range from $100 to $300, they can get expensive.

But paying for something that's on your wrist all day is a lot more accurate than just loading an app on your smartphone, right?

Wrong!

A recent study published by the Journal of the American Medical Association found that an app on your smartphone can be just as accurate as a fancy fitness band when it came to tracking steps and activity.

The tests were done on treadmills so they don't necessarily reflect real life situations where you may not have your phone with you.

But if you're looking for motivation by tracking your activity everyday, you don't have to buy an expensive gadget.

There are lots of great apps for your smartphone and many of them are free!

Checkout apps like Argus or Moves for the iPhone and the Runtastic Pedometer app for Android or iPhone.

Anything that motivates you to step up your exercise is a good thing, so get tracking today!

Feedback