Tech Tips for Non-Tech People!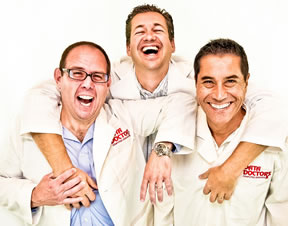 We give quick, one minute tech tips each weekday! Join us on a radio station near you as we talk tech. It's Tech Tips for Non-Tech People! You can post questions on
our Facebook page
anytime!
Original Air Date: Feb 24, 2015
New Facebook policy allows social media immortalit

Download the MP3
Social networks have become so integrated in so many of our lives that when someone passes away, one of the first places you'll go is Facebook.

It's an easy way to connect with grieving family and friends and see so many memories of the departed posted by others.

But if you're the family of the deceased and didn't have their username and password, Facebook would eventually memorialize the account and essentially freeze it in time.

Until now...Facebook has finally made it possible for a family member to become an executor of your page with a new feature called Legacy Contact.

Instead of having no ability to update the page and keep it going, if you assign a legacy contact they can continue to update your page, should something happen.

To set this up, go to the Settings menu, then to Security and the last option will be Legacy Contact.

It's not something any of us like to think about, but take a minute and pick someone just in case something happens.
Feedback