Tech Tips for Non-Tech People!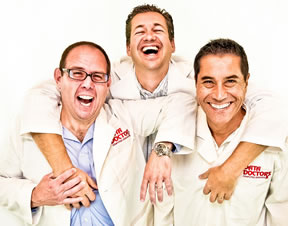 We give quick, one minute tech tips each weekday! Join us on a radio station near you as we talk tech. It's Tech Tips for Non-Tech People! You can post questions on
our Facebook page
anytime!
Original Air Date: Feb 25, 2015
Google will give you 2GB of storage for checking y

Download the MP3
Securing your accounts and information is more important than ever, but unless we get a gentle reminder, we generally forget to go back and review our security settings.

Google understands this and want's to help motivate you to review your security settings, so they've come up with a pretty decent incentive: free storage space.

If you spend the few minutes that it takes to do a security check up on your Google account, they'll reward you with an additional 2 Gbs of cloud storage.

A standard account comes with 15 Gbs of free storage, but even if you don't need the extra space now, you will at some point down the road, so take advantage of the freebie.

Just go to http://Security.Google.com and sign into your account to get to the Security checkup option.

The process only takes a few minutes to review your activity log, recovery and app permissions

If you do it, they'll credit your account with the additional 2 Gbs of storage on February 28th.

Feedback