Tech Tips for Non-Tech People!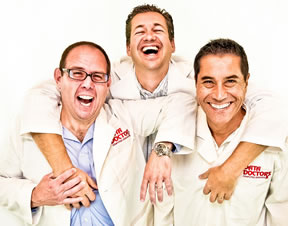 We give quick, one minute tech tips each weekday! Join us on a radio station near you as we talk tech. It's Tech Tips for Non-Tech People! You can post questions on
our Facebook page
anytime!
Original Air Date: Feb 26, 2015
No fly zone for drones

Download the MP3
When you hear the term 'no-fly' zone, you typically think of political unrest and war zones, but today's tip deals with your own personal no-fly zone.

Personal unmanned aerial vehicles, also known as quadcopters or personal drones are starting to fill the skies and the industry is aware of the potential privacy issues.

A new website called http://www.noflyzone.org has been setup as a way for you to tell drone manufacturers that you don't want their vehicles flying over your backyard.

It's a free service and all you do is enter your physical address and a valid email address to validate the request and your wishes will be in the database forever.

Your GPS coordinates get added to a database that participating drone manufacturers use to prevent their devices from being able to fly into those areas.

Not all of the manufacturers are currently participating in this voluntary program, so this isn't a guarantee of drone-free skies in your backyard, but it's a start.

Feedback