Tech Tips for Non-Tech People!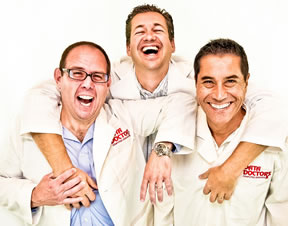 We give quick, one minute tech tips each weekday! Join us on a radio station near you as we talk tech. It's Tech Tips for Non-Tech People! You can post questions on
our Facebook page
anytime!
Original Air Date: Feb 27, 2015
Look For app - dumbest ever but free flashlight ap

Download the MP3
We've all been in a situation, where we're trying to find someone in a large public crowd, like a music festival or concert venue.

Well, a couple of app developers have created something they call the dumbest app ever that's actually pretty clever.

The app is called Look For and it's essentially a way to turn your smartphone screen into a blinking beacon so your friends can find you in a crowd.

Launch the app, pick a color and hold it up in the air so you can text your friends and tell them to look for the blinking blue light.

It may even help you get the attention of a cab, especially at night.

If you want to applaud their efforts, you can pay the 99 cents for either the iPhone or Android app, but the reality is that there are lots of free flashlight apps that do the same thing.

Just search your app store for 'blinking flashlight' and make sure the screen is what blinks.

Feedback