Tech Tips for Non-Tech People!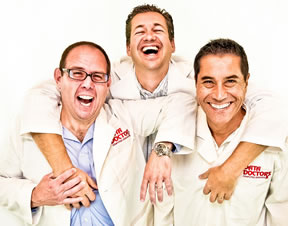 We give quick, one minute tech tips each weekday! Join us on a radio station near you as we talk tech. It's Tech Tips for Non-Tech People! You can post questions on
our Facebook page
anytime!
Original Air Date: Mar 13, 2015
Paper by Fifty Three

Download the MP3
If you're on the creative side and own an iPad, you might want to checkout a pretty solid app called Paper.

Paper by Fifty Three is a simple but powerful app that allows you to Sketch, Write, Draw, Outline, and Color.

It does a great job allowing you to use your iPad like you would a piece of paper.

You can use your finger to draw and write or get their optional Bluetooth smart stylus with pinpoint accuracy for the serious artist.

What really sets this app apart from other sketch apps is its simplicity; it kind of works how you think, so it's pretty intuitive.

You can also leverage their community of creators to find existing templates so you don't have to start from scratch for your next project.

The Paper app is free and the Pencil stylus sells for $60.

You can get the app and see examples of what others are doing with the app at http://FiftyThree.com ; that's 53 spelled out, not the numbers.

Feedback