Tech Tips for Non-Tech People!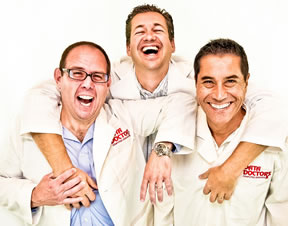 We give quick, one minute tech tips each weekday! Join us on a radio station near you as we talk tech. It's Tech Tips for Non-Tech People! You can post questions on
our Facebook page
anytime!
Original Air Date: Apr 1, 2015
Yahoo Mail Password

Download the MP3
Remembering all your passwords continues to plague most Internet users, so Yahoo has come up with an interesting way to deal with the problem: get rid of the traditional password.

Yahoo recently activated a new service called "on-demand" passwords, which lets anyone log into a Yahoo account using a short password the company texts to your phone instead of having to remember your password.

To set it up, just sign into your Yahoo account with your normal password and go to the security settings where you can register your phone and activate on-demand passwords.

From then on, when you try to sign in, the password field is replaced by a button that says "send my password," which will send a text message with a four-character password to your phone.

This temporary password is only good for a short period of time, so it's useless if someone sees it later.

This does require you to always have your phone with you, but I think that's easier to remember than your passwords, right?
Feedback