Tech Tips for Non-Tech People!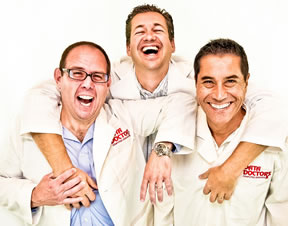 We give quick, one minute tech tips each weekday! Join us on a radio station near you as we talk tech. It's Tech Tips for Non-Tech People! You can post questions on
our Facebook page
anytime!
Original Air Date: Apr 2, 2015
Roadie app - Waffle House partnership

Download the MP3
The sharing economy has led to extremely popular startups like Uber and AirBnB because they leverage the power of the smartphone.

And now, a well funded startup called Roadie is attempting to compete with UPS and Fedex by creating what they call a neighbor-to-neighbor shipping network.

Their network is designed to match those that are already going from one place to another with those that have something they want delivered between those same two points.

They call these deliveries Gigs and they're insured up to $500; think of it as carpooling for cargo.

You post a Gig by describing what you want delivered along with the route, then potential drivers called 'roadies' offer to make it happen.

You can track the progress of your delivery and connect with the driver along the way, right from the app.

The Waffle House chain has even stepped in as a meeting place for packages that also offers roadies a free waffle and a drink.

Http:\\Roadie.com is just getting started, but it's a sharing network to watch.
Feedback