Tech Tips for Non-Tech People!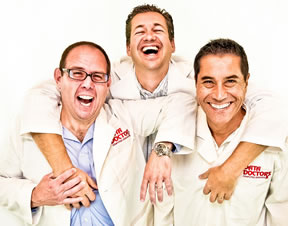 We give quick, one minute tech tips each weekday! Join us on a radio station near you as we talk tech. It's Tech Tips for Non-Tech People! You can post questions on
our Facebook page
anytime!
Original Air Date: Apr 10, 2015
Hotel My Phone

Download the MP3
We rely on our smartphones so much, that when the battery goes dead or we forget our phones somewhere, panic mode can set in.

A small company in Montreal is attempting to address this common situation with an app called Hotel My Phone.

They refer to it as an AirBnB for phones, because you can temporarily borrow your friend's phone to access your contacts as well as make and take calls from your phone number.

It works best with people you know; everyone installs the app on their phones and creates a trusted network so when the emergency arises, anyone can log in to any phone and clone their phone number.

If your phone dies and you're expecting an important phone call or text message, having Hotel My Phone setup on your spouse's phone could be a life saver.

In network calls and messages are free, but there can be charges for communication outside of your trusted network so make sure you understand the details posted at http://HotelMyPhone.com.

Feedback