Tech Tips for Non-Tech People!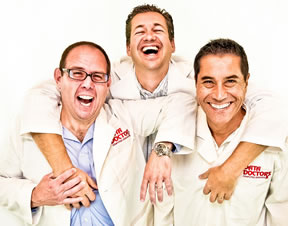 We give quick, one minute tech tips each weekday! Join us on a radio station near you as we talk tech. It's Tech Tips for Non-Tech People! You can post questions on
our Facebook page
anytime!
Original Air Date: Apr 9, 2015
Red-light cameras? There's an app for that

Download the MP3
Photo radar systems are a contentious subject for many, especially if you've ever been nailed by the tell tale flash.

Lots of apps like Waze are designed to help point out automated traffic devices on the roadways, but now you can get an app from the source.

The ReflexLocator app has been created by RedFlex, the company that actually installs photo enforcement systems in 18 states.

Why would the company that makes money from traffic violations tell you where their equipment is set up, you ask?

According to the press release, their goal is to alert drivers where photo enforcement systems exist and encourage them to drive safely.

Their goal is to modify driver behavior to prevent accidents in the first place in any way possible.

It stands to reason that If accident rates go down because of their technology, they'll continue to be used by municipalities.
The RedflexLocator app is free and currently only available for iPhone users.

Just search the App Store for redflexlocator with no spaces.
Feedback