Tech Tips for Non-Tech People!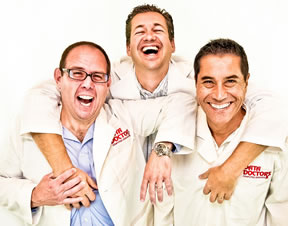 We give quick, one minute tech tips each weekday! Join us on a radio station near you as we talk tech. It's Tech Tips for Non-Tech People! You can post questions on
our Facebook page
anytime!
Original Air Date: Jul 1, 2015
Beware Malicious Comment Spam

Download the MP3
We all know that phishing scams and spam are commonly used by hackers to set traps that allow them to exploit victims.

Most people have their guard up when it comes to e-mail, but that's not the only place you'll run across these clever traps.

Something referred to as 'comment spam' has been around for a while and it's on the rise.

In the past, you could easily spot the out of context posting about working from home in the middle of a comment thread, but they're getting more clever.

Whenever a breaking story hits one of the social networks or a popular news site, user comments are sure to follow.

In some cases, you may see someone making a good point with a link to more information, but you need to be just as careful as you are in email.

Even if you think the comment is legit, don't click on the link...always do your own search for the information just to play it safe.

Feedback