Tech Tips for Non-Tech People!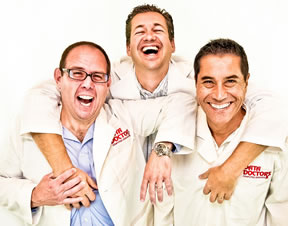 We give quick, one minute tech tips each weekday! Join us on a radio station near you as we talk tech. It's Tech Tips for Non-Tech People! You can post questions on
our Facebook page
anytime!
Original Air Date: Aug 4, 2015
Hi-Tech Shoe Repair
Today's tip is designed to help you put your best foot forward no matter what you're doing.

If you're favorite pair of shoes have seen better days and you aren't sure repairing them is cost effective, checkout a site called http://www.cobblerconcierge.com.

It's a high-tech solution for a low-tech problem with a very simple process.

Their no matter what the problem pricing takes all the guess work out of whether repairing is more cost effective than replacing.

Men's shoes cost $80 flat, even if you need new soles, heels, patching or stitching work, womens shoes are $40 flat and handbags are $100 flat and all include shipping.

They're like the Warby Parker of shoe repair!

Checkout the details including before and after pictures at CobblerConcierge.com.
Feedback