Tech Tips for Non-Tech People!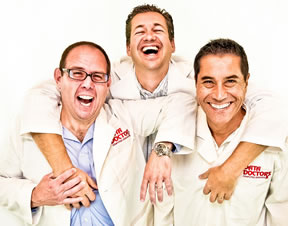 We give quick, one minute tech tips each weekday! Join us on a radio station near you as we talk tech. It's Tech Tips for Non-Tech People! You can post questions on
our Facebook page
anytime!
Original Air Date: Aug 28, 2015
VHS Camcorder
If you're a regular participant in Throw Back Thursday postings, I've got an app suggestion that can take it to a whole new level.

The VHS Camcorder app can make any video look like an old-school video from the 80's.

Imagine creating a video that looks like it was dug up from a lost time capsule from 30 years ago.

The retro effects include tape noise and distortion, grainy video and that telltale running time/date stamp in the bottom left corner.

To help convince your friends that it's an old video, you can fake the date and time stamp.

It turns your iPhone into a crappy VHS camcorder with the tap of the screen.

At the moment, the VHS Camcorder app is only available for iPhone users, but an Android version is said to be in the works.

I don't normally spotlight apps that cost money, but if you're really into the current rage of retro tech, 4 bucks is a small price to pay.

Feedback