Tech Tips for Non-Tech People!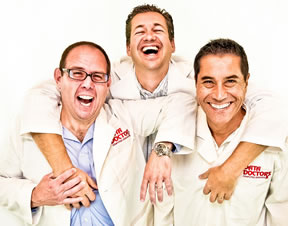 We give quick, one minute tech tips each weekday! Join us on a radio station near you as we talk tech. It's Tech Tips for Non-Tech People! You can post questions on
our Facebook page
anytime!
Original Air Date: Aug 31, 2015
Flashlight App Misinformation
Last year, someone claiming to be a security researcher went on a national cable news channel claiming that just about every popular flashlight app for smartphones contained malware.

His claims were based on the permissions required by the app that were unnecessary in his opinion.

When I first saw this story surface, I was immediately suspicious of his findings because he was promoting his own flashlight app while bashing many others.

The reality is that free apps generally use in-app advertising as a way to make money, which is the real reason for the additional permissions.

This salacious news segment has recently resurfaced on social media causing some unwarranted hysteria by those that take things at face value.

Remember, free apps are rarely truly free because often times, you agree to allow them to sell advertising based on how you use the app.

As I've previously suggested, understanding app permissions and paying a small fee to avoid ads is always something to consider.
Feedback