Tech Tips for Non-Tech People!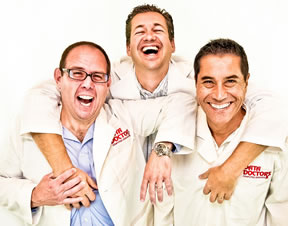 We give quick, one minute tech tips each weekday! Join us on a radio station near you as we talk tech. It's Tech Tips for Non-Tech People! You can post questions on
our Facebook page
anytime!
Original Air Date: Sep 7, 2015
iPhone Trade In at Gazelle.com
In a couple of days, Apple will unveil it's latest gadgets, which will get many of you thinking about upgrading your iPhone.

Whether you're a chronic early adopter or just someone that's ready to upgrade, there's a website that's considered the best place to sell your old iPhone.

It's Gazelle.com and it's generally seen as the place where you can get the most from your old iPhone.

They're currently making offers on phones all the way back to the iPhone 4, but don't expect more than 5 or 10 bucks for something that old.

If you decide to take them up on their offer, you can get paid by check, Paypal or an Amazon gift card.

Another way to sell your old phone is through your social networks. It's likely that someone you know is looking for a cheap phone for a child or parent and you can use Gazelle's pricing offers to determine a price.

If you're ready to dump your old phone, https://www.gazelle.com is a good place to start.

Feedback