Tech Tips for Non-Tech People!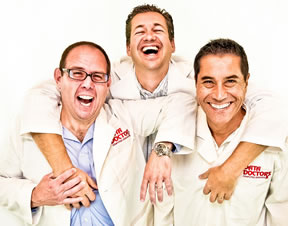 We give quick, one minute tech tips each weekday! Join us on a radio station near you as we talk tech. It's Tech Tips for Non-Tech People! You can post questions on
our Facebook page
anytime!
Original Air Date: Sep 22, 2015
Android Vulnerability
One of the basic security steps everyone should be taking with their smartphones is to set a screen lock code of some sort.

This keeps prying eyes from your sensitive data in the event your phone is lost or stolen.

Android users can use a traditional password, PIN or swipe pattern but a recent flaw was discovered if you are using the traditional password method.

Security researchers have discovered how to bypass the lock password by crashing the system with a huge password.

Fortunately, the PIN and swipe pattern lock codes are not susceptible to this exploit, so until an update had been released for your specific phone, switching to one of these other methods would be wise.

The entire tech world knows about this bypass hack now, so a motivated thief can make use of it if they get their hands on your phone.

To make the change, go the security section of the settings menu on any Android phone or tablet and look for the screen lock option.

Feedback