Tech Tips for Non-Tech People!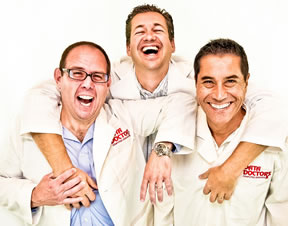 We give quick, one minute tech tips each weekday! Join us on a radio station near you as we talk tech. It's Tech Tips for Non-Tech People! You can post questions on
our Facebook page
anytime!
Original Air Date: Sep 23, 2015
Voter App
Unless you're a political junkie, you're probably overwhelmed by the number of potential presidential candidates.

One issue voters can simplify the process, but if you're really interested in figuring out which candidate is aligned with your view on major issues, it gets overwhelming.

An app called Voter is hoping to help busy citizens quickly identify candidates based on your stance on major issues.

By answering questions on various issues, it can quickly show you which party and which candidates are most aligned to your views.

You answer questions using the simple swipe left for no, swipe right for yes made popular by the Tinder dating app.

If you want more information on an issue before answering, simply tap the screen or you can skip it altogether.

I wouldn't abdicate my vote to any app, but it is an interesting way to quickly weed through the herd and dig a little deeper on your own.

At the moment, it's only available for iPhone users, but an Android version is in the works.

Feedback