Tech Tips for Non-Tech People!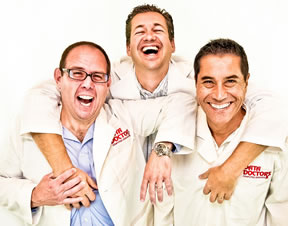 We give quick, one minute tech tips each weekday! Join us on a radio station near you as we talk tech. It's Tech Tips for Non-Tech People! You can post questions on
our Facebook page
anytime!
Original Air Date: Sep 28, 2015
iOS 9 Lock Screen Hack
If you're an iPhone or iPad user, you've probably been presented with the most recent update, iOS 9, which is full of lots of new features.

If you've updated to iOS 9 already, there are two things you should know: a minor update has already been released and a lock screen bypass bug has been discovered.

iOS 9.0.1 has already been released to fix a few minor bugs but it doesn't fix a lock screen bug that makes use of Siri to gain access to pictures and contacts on a locked device.

Apple will certainly publish another update to fix this bug, but in the meantime disabling Siri from the lock screen or changing to a alphanumeric passcode will keep you safe from this exploit.

In the grand scheme of things, this exploit isn't really that dangerous, but it does underscore the value of waiting to update to the latest and greatest version of any new operating system until the kinks get worked out.
Feedback