Tech Tips for Non-Tech People!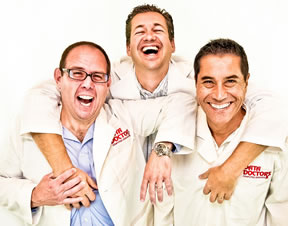 We give quick, one minute tech tips each weekday! Join us on a radio station near you as we talk tech. It's Tech Tips for Non-Tech People! You can post questions on
our Facebook page
anytime!
Original Air Date: Sep 29, 2015
iOS 9's Strange Keyboard
If you've updated your Apple device to iOS 9, you're probably noticing some things just seem to be a little different.

If you noticed something seems a little strange when you're typing, you're not imagining things.

Most people can't figure out what's changed, because it's a really subtle tweak.

On past keyboards, the displayed letters were always capitalized but you needed to hit the shift key to actually type capital letters.

The iOS 9 keyboard now defaults to lower case and switches to caps only when you hit the shift key.

I've seen this cause people to think that the keyboard is smaller, which it isn't, it's just an optical illusion.

If you want to go back to the old all caps keyboard, just go to Settings, then General, then Accessibility and under the Keyboard option, turn off Show Lowercase Keys.

It's interesting how something so subtle can have such a big impact on some people.

Feedback