Tech Tips for Non-Tech People!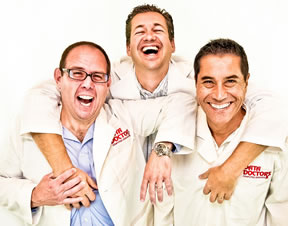 We give quick, one minute tech tips each weekday! Join us on a radio station near you as we talk tech. It's Tech Tips for Non-Tech People! You can post questions on
our Facebook page
anytime!
Original Air Date: Oct 15, 2015
Bedtime Math
What do math and bedtime have in common?

It turns out that adding math to stories at bedtime is a good way to improve your child's math skills, according to research from the University of Chicago.

The study shows a measurable increase in math achievement among children whose families used an app called Bedtime Math.

By combining images, stories and math that kids and parents solve together in a fun way, the study showed improvement even if the app was only used once a week.

Of course, whenever I hear of a research study that supports a specific product, I get a little suspicious, but these apps are free!

It can be especially helpful for parents that have math anxiety, which the study showed also had an impact on a child's achievement.

AND it's not just for really young kids; there are varying degrees of difficulty that can challenge everyone in the family.

If you're looking for a fun way to improve math skills, checkout http://bedtimemath.org.
Feedback