Tech Tips for Non-Tech People!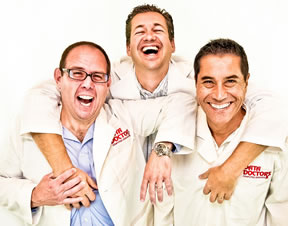 We give quick, one minute tech tips each weekday! Join us on a radio station near you as we talk tech. It's Tech Tips for Non-Tech People! You can post questions on
our Facebook page
anytime!
Original Air Date: Oct 22, 2015
The Latest in Streaming Boxes
The battle of the media streaming boxes heated up recently when Apple announced their latest version, the Apple TV 2.

The Apple TV may seem like the obvious choice for Apple users, but the competition is pretty stiff from the likes of the Roku 4 or the $35 Google Chromecast.

AND If you're an Amazon Prime member, you should take a good look at the new Amazon Fire TV as well.

It's not just well suited to Amazon's streaming service, it also has Netflix, HBO Now, and ESPN streams available.

Add in 4K video support and Alexa, which is their version of Siri and you have a pretty solid combination of features not available from any of the other devices for $99.

The Roku 4 includes Amazon's streaming service, but it doesn't have HBO Now or the more sophisticated voice search technology and it'll cost you $30 more.

This holiday season will be a great time to buy, if you're in the market for a new streaming box.

Feedback