Tech Tips for Non-Tech People!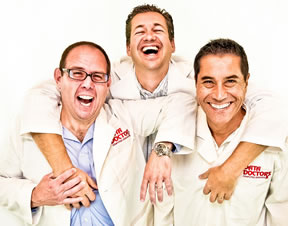 We give quick, one minute tech tips each weekday! Join us on a radio station near you as we talk tech. It's Tech Tips for Non-Tech People! You can post questions on
our Facebook page
anytime!
Original Air Date: Oct 21, 2015
Adobe Lightroom App
If you're into photography, you probably know about Adobe's Lightroom, which is one of the best programs available for image editing.

Well, this super powerful suite of tools is also available as a free app for all you smartphone photographers that are trying to take it to the next level.

The more refined controls will surpass the basic filters and options you have in the built-in camera apps or just about any other third-party app you've downloaded.

With more than 40 fine-tuned presets that let you enhance with just a tap of the screen, you can harness the power of the tool even if you're a novice.

As you learn how to use all the manual adjustments, you'll find you can achieve edits that were never possible with your old editing apps.

You can even copy your favorite edits across multiple photos to save time.

Lightroom is available for iPhone, iPad and Android users and will open up a whole new world of editing if you're looking to step up your game.

Feedback