Tech Tips for Non-Tech People!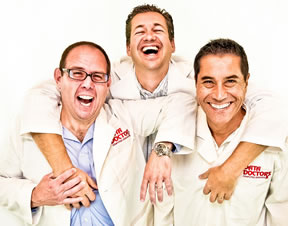 We give quick, one minute tech tips each weekday! Join us on a radio station near you as we talk tech. It's Tech Tips for Non-Tech People! You can post questions on
our Facebook page
anytime!
Original Air Date: Nov 16, 2015
Operator App

Download the MP3
The Internet has made shopping so much easier when it comes to items that we know we want, but how much time do you spend researching items when you aren't sure what to buy?

That's the task the folks at Operator, a startup from the co-founder of Uber would love to help you with.

They recently opened up their invitation only service to anyone with an iPhone, so if you're shopping for anything from concert tickets, to a romantic getaway or a new mattress, you can get human help from the Internet.

They're trying to become that friend you ask whenever you want information on something you want to buy.

It's kind of like a personal concierge service hiding in your iphone, or at least that's what they are trying to accomplish.

This is a startup, so the speed in which someone responds may take some time, depending upon when and what you ask for, but it's an interesting concept.

If you want to jump in on this new idea, search for Operator in the Apple app store.

Feedback