Tech Tips for Non-Tech People!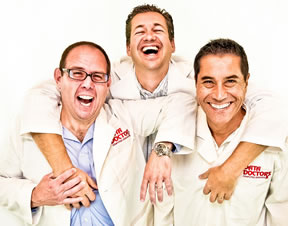 We give quick, one minute tech tips each weekday! Join us on a radio station near you as we talk tech. It's Tech Tips for Non-Tech People! You can post questions on
our Facebook page
anytime!
Original Air Date: Dec 3, 2015
SKRWT Distortion Correction App

Download the MP3
If you take a lot of photos with your smartphone, you probably have plenty of apps that allow you to change the brightness, contrast and color or add any number of filters.

Your smartphone probably has a pretty decent camera on it, but the wide angle lense can sometimes distort lines in some of your images.

Well, if you want a way to easily fix the distortion, there's an app for that...it's called SKRWT and it's spelled S K R W T.

It bills itself as the missing link in high end smartphone photography.

The SKRWT app makes it pretty easy to adjust your images on the horizontal and vertical planes, which allow you to take the curvature from wide angle lenses out of your shot.

For 99 cents, it'll be a one trick pony amongst your photography apps.

There's also a mirroring app from the same company that looks pretty cool, so if your interested go to http://skrwt.com to learn more!

Feedback