Tech Tips for Non-Tech People!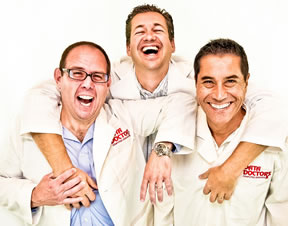 We give quick, one minute tech tips each weekday! Join us on a radio station near you as we talk tech. It's Tech Tips for Non-Tech People! You can post questions on
our Facebook page
anytime!
Original Air Date: Dec 24, 2015
Yahoo Video Guide

Download the MP3
If you're one of the millions that has cut the cord on cable or satellite, you know that one of things you gave up was a channel guide.

If your now watching content from a myriad of services like Netflix, Amazon, Hulu, HBO Now, you have to search each one of them to find a certain show or movie.

Well the folks at Yahoo are trying to address this first world problem with an app called Yahoo Video Guide, which is a sort of TV Guide for the cord-cutting generation.

The basic idea is to assist in the hunting side of these services as you can search across all the services at once when you're looking for a specific show or episode.

You can also discover lots of other shows and movies through their featured or mood picker section, which present you with lots of suggestions based on what you're in the mood for.

The Yahoo Video Guide app is free for both iPhone and Android users.

Feedback