Tech Tips for Non-Tech People!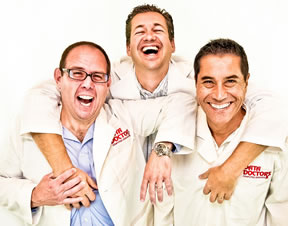 We give quick, one minute tech tips each weekday! Join us on a radio station near you as we talk tech. It's Tech Tips for Non-Tech People! You can post questions on
our Facebook page
anytime!
Original Air Date: Jan 6, 2016
Smart Smartphone Holders

Download the MP3
Think about how you use your smartphone in your car these days; it's become your navigation system and music or podcast source whenever you jump in.

Fumbling around with your smartphone while you're driving is a recipe for disaster, so getting it setup properly is a must for safety.

If you don't have a solid smartphone cradle, checkout the unique options for positioning your phone on your dash Kenu.com.

The AirFrame is a simple light holder that clips to the air vents on your dash so that it's in a better line of sight while you're driving.

The AirFrame eliminates suction cups, adhesives, magnets or specialized covers and can accommodate just about any kind of phone or phablet.

The AirFrame or AirFrame+ range in price from $25 to $40 depending upon how big your phone is. By the way Kenu is spelled K E N U.

In the winter time if you're blasting hot air through the vents, you may want to avoid using the AirFrame to avoid overheating your phone.

But most of all, no texting while driving please!

Feedback