Tech Tips for Non-Tech People!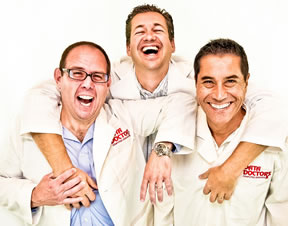 We give quick, one minute tech tips each weekday! Join us on a radio station near you as we talk tech. It's Tech Tips for Non-Tech People! You can post questions on
our Facebook page
anytime!
Original Air Date: Jan 15, 2016
Portal Aims to Fix Wifi

Download the MP3
Of all of the technology in your home, one device has the biggest impact on virtually everything you do: your wifi router.

One of the most common problems we all experience is the performance and reliability of our wifi routers and a company called Portal thinks they may have the cure.

Portal is working on what they claim to be the biggest breakthrough in wifi in 15 years, because they can take advantage of previously restricted spectrum to expand it by 2 and a half times.

Portal's router is aimed at those that live in congested wifi areas, like an apartment complex or for those surrounded by gadgets that can interfere with wifi, like microwave ovens, cordless phones and baby monitors.

They're aiming to provide the technology used in expensive corporate level routers in an affordable consumer product that eliminates the need to be a tech expert to setup.

The Portal router is due to be released in 2016; you can keep tabs on their progress at http://getportal.io.
Feedback