Tech Tips for Non-Tech People!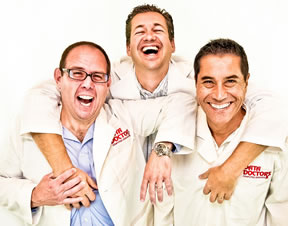 We give quick, one minute tech tips each weekday! Join us on a radio station near you as we talk tech. It's Tech Tips for Non-Tech People! You can post questions on
our Facebook page
anytime!
Original Air Date: Jan 18, 2016
Lowe's Holoroom Virtual Reality Design Tool

Download the MP3
Virtual Reality headsets are finally coming to market this year, but most consumers that aren't hardcore gamers probably won't see much of a use for them.

A more likely situation you'll experience virtual reality in a meaningful way is from companies like Lowes that are exploring their use as a design tool.

They've been slowly expanding their Holoroom experience, which allows you to virtually tour a bathroom or kitchen remodel project using one of these sophisticated VR headsets.

The idea is to allow you to virtually walk through and around your newly redesigned space before you commit to a remodel project.

You can also view your designs via Youtube360 videos and Google Cardboard as your virtual reality interface, but it won't be as immersive as the real deal in the stores.

As more companies learn how to use this new interface, you'll likely see more tangible uses for virtual reality.

In the meantime, if you want to see where the Lowe's program is available, visit http://Lowes.com/holoroom.
Feedback