Tech Tips for Non-Tech People!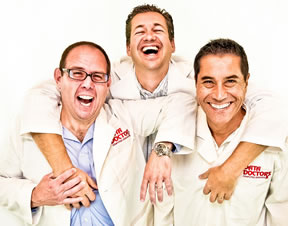 We give quick, one minute tech tips each weekday! Join us on a radio station near you as we talk tech. It's Tech Tips for Non-Tech People! You can post questions on
our Facebook page
anytime!
Original Air Date: Jan 26, 2016
Facebook Sports Stadium

Download the MP3
If you're a sports fanatic, there's no shortage of ways to interact with your fellow sports nuts and now you can add Facebook to the endless list.

Just in time for Superbowl Sunday, Facebook Sports Stadium debuted during the NFL Championship games as yet another way to cheer and jeer your favorite teams.

Instead of popping back and forth between live update apps, fan sites and media reports, Facebook is offering to bring it all together on their network.

Trash talking, virtual high-fives and the roller coaster of emotion that accompanies most games are now right in your Facebook feed if you want it.

You can find Sports Stadium just by searching for the game in Facebook.

It's initally being tested with the NFL but Facebook has plans to expand it to basketball, soccer and other sports in the near future.

The complete Sports Stadium experience is only available for iPhone users during the launch but should start appearing on the web and other platforms soon.
Feedback