Tech Tips for Non-Tech People!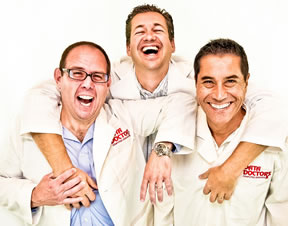 We give quick, one minute tech tips each weekday! Join us on a radio station near you as we talk tech. It's Tech Tips for Non-Tech People! You can post questions on
our Facebook page
anytime!
Original Air Date: Jan 25, 2016
LookFor - Dumbest Clever App Ever?

Download the MP3
We've all been there in a large public crowd trying to connect with friends or family, like at a concert venue or music festival.

Well, a couple of app coders created something they like to call the dumbest app ever created, but you may find it pretty clever.

The LookFor (all one word) app is essentially a way to turn the screen on your smartphone into a beacon that blinks so your friends can easily spot you in the crowd.

Open up the app, choose a color and then hoist it in the air so when you text your friends to tell them to look for the blinking light they can see you in the crowd.

Use it to hail cabs, find friends in the club or any scenario where getting someone's attention in a crowded area is needed.

You can support their creative thinking by paying the 99 cents for the iPhone or Android app, but if you do a little searcing, you find lots of free flashlight apps that do the same thing.

Several flashlight apps use the entire screen to generate the light, so make sure the app you choose isn't limited to the LED flash on the back.
Feedback