Tech Tips for Non-Tech People!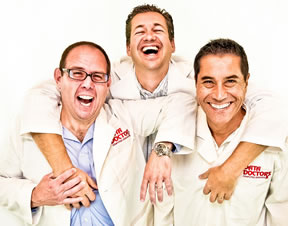 We give quick, one minute tech tips each weekday! Join us on a radio station near you as we talk tech. It's Tech Tips for Non-Tech People! You can post questions on
our Facebook page
anytime!
Original Air Date: Feb 23, 2016
Google Image Usage Rights

Download the MP3
Google's image search is a wonderful way to find images of just about anything, but using these images without permission from the owner of the image can get you into hot water.

Whether you have a blog, website or even use them in printed materials, understanding the usage rights is very important.

Fortunately, you can use Google's image search to find images that you can freely use as long as you tell Google that's what you're looking for.

You do this by clicking on the Search Tools option just above the images and selecting the usage rights menu.

By default, images are not filtered by their licensing status, so you would select the appropriate commercial or non-commercial reuse option to display images that you can use.

Violating image copyrights shouldn't be taken lightly as it can result in costly financial penalties if you're caught, so make sure you play it safe when you need an image.

If you're currently using images that you're not sure about, I'd suggest replacing them immediately!
Feedback