Tech Tips for Non-Tech People!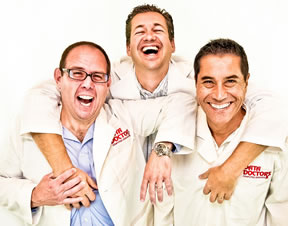 We give quick, one minute tech tips each weekday! Join us on a radio station near you as we talk tech. It's Tech Tips for Non-Tech People! You can post questions on
our Facebook page
anytime!
Original Air Date: Mar 7, 2016
Don't Wait to File Your Taxes

Download the MP3
Tax time is often referred to as Christmas for Criminals because of all of the tax related fraud and scams that pop up this time of year.

One scam that has been on the rise is the filing of fraudulent refunds because more than 70 percent of tax payers are eligible for an average of nearly three thousand dollars according the IRS.

This scam is essentially tax related identity theft beause thieves can use your stolen social security number to file a tax return before you do.

If this happens, not only will you have spend an enormous amount of time cleaning up the mess, you won't see your refund check until well after everything has been figured out.

The two things you can do to reduce the chances of this happening to you is to protect your social security number as best you can and if you know you're entitled to a refund, file your tax return as early as you can every year.
Feedback