Tech Tips for Non-Tech People!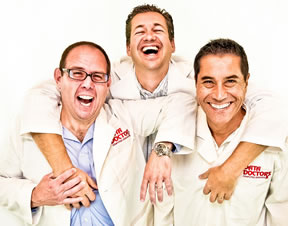 We give quick, one minute tech tips each weekday! Join us on a radio station near you as we talk tech. It's Tech Tips for Non-Tech People! You can post questions on
our Facebook page
anytime!
Original Air Date: Mar 8, 2016
Notarize App

Download the MP3
Any time you're dealing with official documents, there's a high likelihood that you'll need to have them notarized.

Traditionally, this requires you to track down a notary and physically get in front of them, which can be a bit of a hassle.

Well, now there's an app for that and it's called Notarize.

Notarize is a remote electronic notary service based in Virginia, but it's legal in all 50 states.

The process is pretty simple; you upload the document, prove your identity, fill out the document and connect with a licensed electronic notary by live video call.

They watch you sign the document and then they can notarize it electronically right through the app.

When you're done, you can print it, store it or share it electronically.

It's certainly more convenient, but you'll pay for that convenience as Notarize charges $25 per notarization.

The app itself is free but currently only available for iPhone users, so the next time you need a notary, keep the http://www.notarize.com app in mind!
Feedback