Tech Tips for Non-Tech People!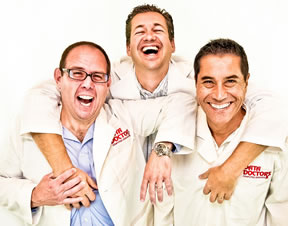 We give quick, one minute tech tips each weekday! Join us on a radio station near you as we talk tech. It's Tech Tips for Non-Tech People! You can post questions on
our Facebook page
anytime!
Original Air Date: Mar 14, 2016
UberEstimate.com

Download the MP3
Uber has become a go to option for getting from one point to another, but it's not necessarily the best choice in all cases.

If you travel much, you know that one of the decisions you have to make is whether it makes sense to rent a car or pay for transportation as you need it.

The Uber app lets you estimate what the rate may be, but if you're sitting at your computer booking your travel, you may find a website called UberEstimate.com a little more efficient like I have.

When you put the pickup point and drop off point into their form, they quickly calculate all of the Uber options and include what the surge price increase would be if you request during a busy time.

They even give you an option to send a link with the information to a co-hort if you are conferring with others to make a decision.

If you do a lot of travel planning, add UberEstimate.com to your travel bookmarks!
Feedback