Tech Tips for Non-Tech People!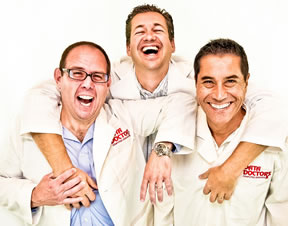 We give quick, one minute tech tips each weekday! Join us on a radio station near you as we talk tech. It's Tech Tips for Non-Tech People! You can post questions on
our Facebook page
anytime!
Original Air Date: Mar 23, 2016
Awesome Cleanup iPhone App
If you love to take pictures and had your iPhone for a while, it's probably loaded with images.

Chances are that a huge number of the images aren't anything worth keeping, but you just haven't gotten around to getting rid of them.

Clearing out old unwanted photos from your iPhone is no small task, especially since Apple forces you to make decisions based on thumbnail images.

If you want a better and faster way to sort through and clean out all your iPhone photos, checkout an app called Cleen, that's spelled C L E E N.

Think of it as the Tinder app for managing your photos, because it uses gestures which is much more efficient.

You just swipe down if you want to delete it,
up if you want to keep it, and if you can't decide,
swipe to the left so you can deal with it later.

After you whip through your image library and swipe to let you intentions be known, just tap the trash icon and presto, they're gone!
Feedback