Tech Tips for Non-Tech People!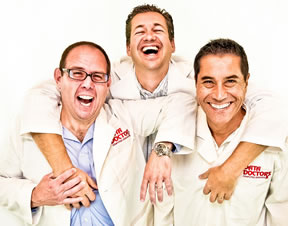 We give quick, one minute tech tips each weekday! Join us on a radio station near you as we talk tech. It's Tech Tips for Non-Tech People! You can post questions on
our Facebook page
anytime!
Original Air Date: Mar 24, 2016
Tip for Sidestepping Junk Software
If, from time to time, you notice that strange programs just seem to appear on your system, you're probably being victimized while installing programs you do want with programs you don't want.

Software companies often strike financial deals with third-party companies to 'offer' a piggybacked program during the installation of utilities like Java and printer drivers.

These companies are relying on you being in a hurry and not paying attention. You know, the next, next, next, I agree syndrome.

The defense against the installation of unwanted, useless programs or changes to your computer is to pay particular attention during the install process.

An additional trick they employ during the installation process is to convince you that the standard installation is the recommended one.

Choosing the custom installation option is made to be only for very tech savvy users, but that's where they're hiding what they plan to sneak in.

So from now on, always select the advanced or custom installation option no matter what they may say, so you can stop the junk before it makes it into your computer.

No more space hogging toolbars that are useless or changing your default search engine if you adhere to this tip every time!
Feedback