Tech Tips for Non-Tech People!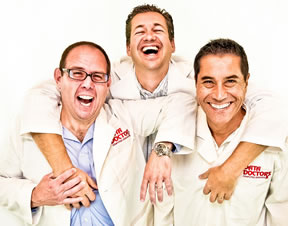 We give quick, one minute tech tips each weekday! Join us on a radio station near you as we talk tech. It's Tech Tips for Non-Tech People! You can post questions on
our Facebook page
anytime!
Original Air Date: Mar 31, 2016
Shop Smarter With Honey!
If you're an avid online shopper, today's tip will save you time and money!

You already know how much money coupon codes can save you, that is if you can find the right code for the right item.

Popular resources like http://RetailMeNot.com make it easy to search for coupon codes when you are shopping, but how many times are the codes no good and how much time do you spend manually searching?

Well, I have a much easier way and it's free and easy...add an browser add on called Honey.

Once installed, Honey automatically searches for and even applies coupon codes when they're available and you never have to the leave the site you're shopping at.

The Honey icon is the letter H which will appear in the upper right corner of your browser.

Whenever you're shopping at a site where Honey knows it can save you some dough, the big H will turn orange to let you know.

Start shopping smarter and faster with the Honey add-on which is available for all major browsers at https://www.joinhoney.com!
Feedback