Tech Tips for Non-Tech People!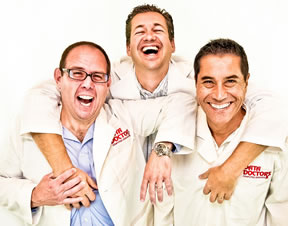 We give quick, one minute tech tips each weekday! Join us on a radio station near you as we talk tech. It's Tech Tips for Non-Tech People! You can post questions on
our Facebook page
anytime!
Original Air Date: Apr 1, 2016
IFTTT Do Camera App
You've heard me talk about a web resource called If This Then That or IFTTT, because it allows you to create processes called recipes that execute a list of various tasks automatically.

If you've discovered the beauty of IFTTT, then extend the power to your smartphone camera with the Do Camera app.

As with the web apps, you can create recipes for your camera to also perform a series of automated tasks with the pictures that you take.

For instance, you can create a recipe to automatically send your parents pics over Gmail or send pictures of receipts and important documents to Evernote or upload photos to a specific Facebook album with a tap of your screen.

As with the web version of IFTTT, you can take advantage of the crowd by using recipes created by fellow advocates or create your own; the sky's the limit when it comes to the possibilities.

The Do Camera app supports lots of very popular services like Tumblr, Wordpress, Twitter, Dropbox and hundreds more!

The free app is and available for both iPhone and Android users in their respective app stores.
Feedback