Tech Tips for Non-Tech People!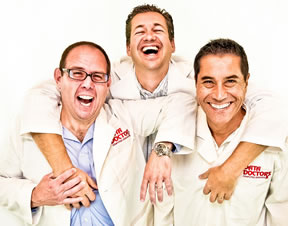 We give quick, one minute tech tips each weekday! Join us on a radio station near you as we talk tech. It's Tech Tips for Non-Tech People! You can post questions on
our Facebook page
anytime!
Original Air Date: Apr 4, 2016
Hidden Features in Landscape Mode
If you're one of the millions that upgraded to one of Apple's larger iPhones and only use it in the typical up and down portait mode, you're missing out on a lot of cool features.

Just about every productivity app you use, like the calendar, mail, messaging and even notes provide special layouts when you flip your phone to the landscape mode.

For instance, you can view your mail in split screen mode, which will list your messages on one side, with a preview of the current message on the other.

Viewing your stock in landscape mode also makes use of the split screen for more detailed info on the selected symbol in your list.

Typing in landscape mode also gives you a little more room per key and in some apps, presents you with some very useful additional keys.

You'll discover all kinds of useful items when you simply turn your phone sideways, so remember to start exploring all your apps in landscape mode.
Feedback